Reynolds Lake Oconee Lots For Sale
Reynolds Lake Oconee is one of the top vacation destinations in Georgia. In a place where lakefront property is plentiful and golf courses wind their way through family-focused neighborhoods, you'll find a rare opportunity to build your dream home. Reynolds Lake Oconee lots for sale can be found along the waterfront or in close proximity to the area's many lush green fairways. Whether you're looking to build a sprawling estate along the lake or a cozy retirement home on acreage, you'll find a broad assortment of lots to choose from in Reynolds Plantation.
Begin browsing available lots, or discover the many exciting benefits of purchasing Reynolds Lake land for sale below.
Search Reynolds Plantation Land For Sale
No listings were found matching your search criteria.
Register with Brian Quinn to work with the Reynolds Plantation real estate expert. It only takes a minute to get started and after that you'll be able to save custom searches and bookmark your favorite homes.
Investing in Reynolds Lake Oconee Lots For Sale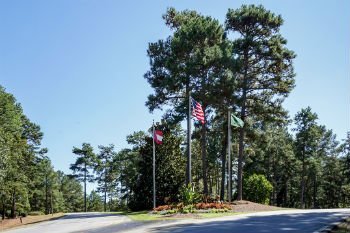 If you were to hop in the car and drive the quiet country roads of Reynolds Plantation, you'd spot elegant Colonial houses, Tudor estates, and country-style buildings along the roadside. But you'll also spot a few empty lots that are largely defined by rolling grass hills and treed slopes. You'll find Reynolds Lake Oconee lots for sale available on the waterfront and on the fairway.
Lots come cleared or partially cleared, enabling you to choose the landscape of your yard as well as the style of your home. If you dream of living in a cozy cabin in the woods, leave the stands of deciduous trees and let them develop into mature beauties that shelter you from the sun in the summer and provide privacy throughout the year. Perhaps you've always dreamed of having a spacious lawn perfect for kids to race around on. Some lots are cleared and plant with grass while others afford you the option to choose which trees stay or go.
When you build your own home the sky is the limit. Build your own dream house with high-gloss hardwood flooring, picture windows, and spacious kitchens. You can choose the features you like. If you love to read, consider building your own private library. Maybe built a wrap-around porch where you can enjoy your morning coffee in the sun. Making your own house allows you to make a space perfectly suited to your unique personality.
Amenities Near Reynolds Plantation Land For Sale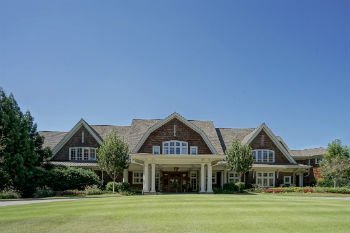 You'll find Reynolds Lake Oconee land for sale available along any point of the peninsula. Having that said, rest assured that you'll never be more than a few minutes from one of the six golf courses in the area.
For your convenience there's also a small downtown located along Lake Oconee Parkway where you'll find a local grocer, a movie theater, a range of restaurants, and several banks. There's even a medical center.
Should you ever need to leave, you'll find the nearby Highway 44 provides easy access to the neighboring communities of Greensboro and Eatonton.
If you'd like to see more Reynolds Lake Oconee lots for sale, contact Brian Quinn. He's not just passionate about real estate, he's passionate about helping you find that picture-perfect property to fit your unique lifestyle.