Great Waters Real Estate
Great Waters at Reynolds Lake Oconee is a 798 acre peninsula just a short drive—or, better yet, an even shorter boat ride—from Lake Oconee. At its heart lies the world famous Jack Nicklaus Signature Course, which has long been considered the golf course that helped put Reynolds Plantation on the map. Though it lies at a pleasant remove from the greater community of Reynolds Lake Oconee, Great Waters certainly shares all the benefits of the surrounding region. Whatever your budget, the Great Waters real estate market offers an exciting opportunity to live in a majestic natural setting without sacrificing the comforts of modern life.
Start your search for Great Waters real estate below, or learn why you should be excited about Great Waters homes for sale.
Search Brian's Great Waters Homes For Sale
No listings were found matching your search criteria.
Get the latest updates on Reynolds Lake Oconee homes for sale by registering with Brian Quinn. You'll receive instant bulletins alerting you to the latest houses on the market.
Learn More about Great Waters Real Estate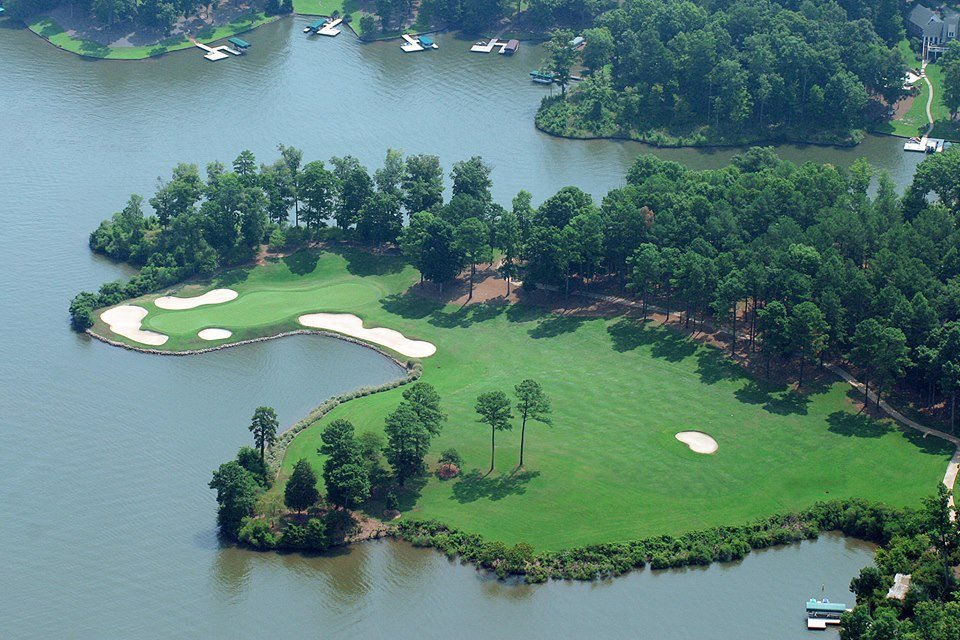 Maybe it's how the Georgia dogwoods bloom in the springtime, or maybe it's how the sun hits the lake at a certain time of day, but there's just something about Great Waters that makes it hard not to fall in love with the place. You'll discover that Great Waters is full of friendly people who're more than happy to throw a backyard barbecue or spend an afternoon floating on the Lake.
Though there's plenty of luxury available, even at lower price points the properties resting in this appealing spot off Lake Oconee provide beautiful fairway views, easy access to the water and hiking trails, and spacious open floor plans. Whether you're looking for a vacation home or hoping to live on the lake year round, you'll find that Great Waters real estate has been built to maximize those precious moments of fun and relaxation.
With over 400 rooftops built to date in Great Waters, both year round residents and second homeowners in Great Waters enjoy all the amenities of Reynolds Lake Oconee while living in a smaller, quieter setting that is their own perfect piece of Reynolds Lake Oconee real estate.
Amenities near Great Waters Homes for Sale
The private community at Great Waters surrounds a world-class golf course designed by legendary golfer Jack Nicklaus. This 7,073-yard, par-72 course has been listed among America's Best Residential Golf Courses by Golfweek Magazine. As a matter of fact, these 18 gorgeous greens are remarkably fun to play and include a stunning stretch of waterside holes in the back nine that challenge players to weigh the risks and rewards of clever water hazards. Together with five other distinctive courses—an astonishing 117 total holes in total—at Reynolds Lake Oconee, these tees make Great Waters a veritable golfer's paradise.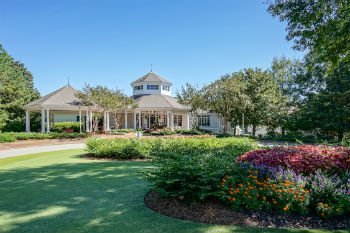 Of course, there's plenty for non-golfers too. Other nearby amenities include:
Great Waters Clubhouse & Dining Room
Swimming pools & playgrounds
Spa & fitness center
Miles of walking trails
Tennis courts
Dry storage marina
Many residents enjoy the serenity of Lake Oconee's natural seclusion, but people who love art, culture, or shopping will also find plenty of opportunities to indulge in nearby Greensboro and Atlanta. With one of America's largest international airports is less than two hours away, Great Waters homes for sale make perfect landing pads for world travelers.
Contact Brian Quinn today to learn how you can live at Great Waters. He has decades of experience and knowledge in Reynolds Lake Oconee real estate that he can put to work for you.