Great Waters Lots For Sale
Looking to carve out your own oasis near the shores of Lake Oconee? Great Waters lots for sale offer you an exciting chance to build a waterfront estate, cozy retirement nook, or perfect vacation cottage right alongside the stunning 18 holes of golf designed by master golfer Jack Nicklaus. The 798 acres of the gated Great Waters community are situated close enough to the rest of Reynolds Lake Oconee that you'll have no trouble accessing the many amenities cradled by the lake, yet you'll be living far enough away from civilization that your dream home can become a place of undisturbed relaxation if you want it to be.
Take a peak at the available lots below, or read more about the possibilities of investing in exclusive property like Great Waters land for sale.
Search Great Waters Land For Sale
No listings were found matching your search criteria.
Register with Brian Quinn, Your Reynolds Lake Oconee Resale Specialist, to get instant access to all listings, as well as custom searches and bookmarks your favorite homes or Great Waters lots for sale.
Buying Great Waters Lots For Sale
Looking at Great Waters land for sale, all it takes is a little imagination to begin planning out where you'll put the porch, the dock, the swimming pool, the gardens, or whatever else you dream of. You'll discover property on the water, near the fairway, or even in the gorgeous wooded interior of the peninsula. This is a great opportunity to leave your mark on the landscape of Reynolds Lake Oconee or to create a distinct home for you and your family that can be passed from generation to generation.
Many of these properties have been cleared and leveled for immediate construction, while others preserve the integrity of the original natural landscape, with gentle slopes and soaring natural canopies of local trees. Given the beauty of the area, it's not surprising that Great Waters lots for sale are so much in demand, so be sure to take a look at these lots while you can. The existing, family-friendly community of nearly 400 homes on the peninsula is waiting to welcome you. Golf membership is available.
Amenities Near Great Waters Land For Sale
Great Waters land for sale is perfectly situated for golf lovers, boating enthusiasts, people who love fishing, and people who are just looking for the serenity of nature without sacrificing the comforts of the modern world.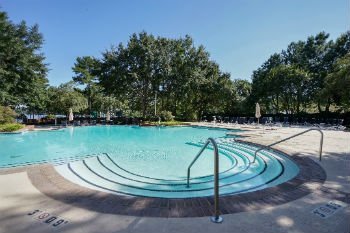 In fact, no matter what kind of person you are, you'll never be more than a short jaunt from the shops and restaurants on Lake Oconee Parkway and the resort-style amenities of the Ritz-Carlton, which serves as a community hub as much as it does a luxury hotel. Other local features sure to appeal to residents include:
Five other renowned golf courses
The Great Waters Clubhouse
Multiple swimming pools & playgrounds
Spa & fitness center
Despite their geographical seclusion, Great Waters land for sale promises surprising access to neighboring communities, like Greensboro and Eatonton, via Highway 44. Even cosmopolitan Atlanta, with its vibrant night life and award-winning cuisine, is within reach, at less than two hours along I-20.
Contact Brian Quinn today to learn more about Great Waters lots for sale. Brian is dedicated to helping potential homeowners with big dreams find the perfect property.