5 Reasons Why Reynolds Lake Oconee is a Great Place to Retire
Posted by Brian Quinn on Friday, February 24th, 2017 at 11:27am.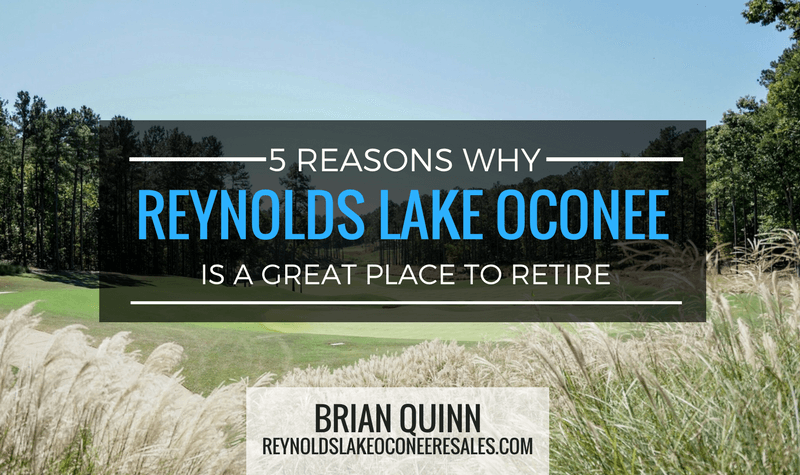 Choosing the right place to retire can sometimes seem like a daunting decision. Since you're no longer bound to your desk, your decision-making criteria for choosing where you live can extend beyond living close to work. Instead, factors such as being closer to family, reducing your cost of living, or choosing a location that fulfills your lifelong dream of golfing or playing tennis daily are things that take top priority. In fact, according to U.S. News, the top ten indicators of finding the right place to retire include being closer to children and grandchildren, having year-round weather you can tolerate, access to a variety of amenities and activities, and access to nearby health care.
With that in mind, here are the top five reasons that Reynolds Lake Oconee is a great place to retire:
1. At Reynolds Lake Oconee, your children and grandchildren will actually want to visit
For over 25 years, Reynolds Lake Oconee has been recognized as a world-class resort, club, and community, offering families a wide array of amenities, activities, and attractions. Keep the whole family busy with a day on one of six championship golf courses, spend the afternoon splashing around at any of the nine pools, or take a full-moon cruise on Lake Oconee. With over 19,000 acres of open water to explore, adrenaline-filled or leisurely water activities are never out of the question! Rent a watercraft or moor your boat at any of the four full-service marinas to take your guests water skiing or wakeboarding. Even if the move to Reynold Lake Oconee doesn't reduce the distance between you and your children or grandchildren, it will certain feel like you did when they come to visit!
To discover more about retirement in Reynolds Lake Oconee, get in touch with the experts. Contact Reynolds Lake Oconee real estate agent Brian Quinn today!
2. Fill up your social calendar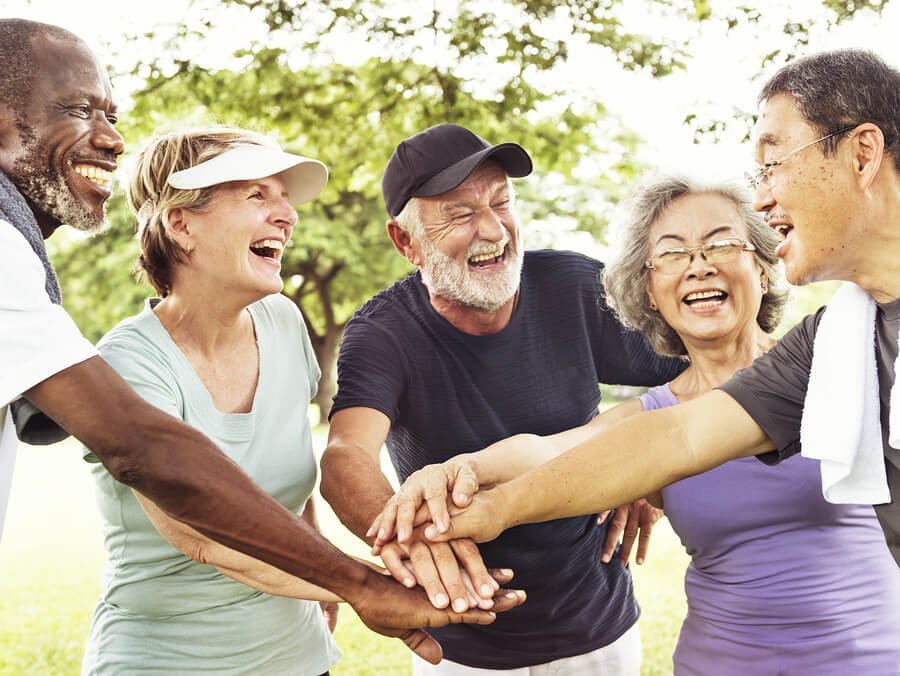 Your days will always be filled thanks to the incredible community atmosphere that has been built in Reynolds Lake Oconee. Choose from exciting opportunities such as day trips to surrounding historical towns, the outstanding arts at the community theater, or check out a concert under the stars. There is something for everyone, every day.
Looking for something to commit your time to on a weekly basis? Sign up for one of the many cooking classes, fitness groups, and local volunteering opportunities available in the Reynold Lake Oconee community. Become part of a community committed to compassion, broadening cultural perspective, and living an active and healthy life.
If golf is your thing, Reynolds Lake Oconee has no shortage of excitement in store for you! With six championship golf courses featuring 117 holes, designed by five of the most respected architects in the game, a day on the course is always a day well spent. The Reynolds Kingdom of Golf presented by TaylorMade provided members and guests with consultation that was previously only available to professionals. It's truly a golfer's paradise, and the main reason so many choose to retire to Reynolds Lake Oconee
3. Live in the climate you've always dreamed about
Reynolds Lake Oconee is located centrally in the beautiful state of Georgia, nestled between Atlanta and Augusta, where the climate ranges from moderate to hot. In other words, it's always golfing season! Whether you're a golfer, tennis player, or enjoy walking and biking, Reynolds Lake Oconee welcomes you to enjoy your favorite activities with ease!
4. Enjoy the amenities of big city without the hustle and bustle
Enjoy the benefits of a small community without the sacrifice of major amenities. Reynolds Lake Oconee and its surrounding communities offer everything you need from local grocery stores to pharmacies to fitness facilities to boutique shopping. Ensure that your dinner parties are the talk of the community by visiting the upscale meat market and the wine and spirit shops.
Reynolds Lake Oconee is also home to various professional specialties such as legal, financial, medical, dental, home and construction services to take care of your every need. Live out your retirement with the conveniences of a big city and the desirability of a small town and that well-known Southern charm.
5. Get access to top-quality health care
Reynolds Lake Oconee is lucky to be located between two top-notch hospitals: Cowles Clinic and St. Mary's Hospital. The Cowels Clinic offers access to over 60 physicians in 36 specialties, a state-licensed laboratory, and the Georgia Center for Total Cancer Care.
St. Mary's Hospital is a not-for-profit Catholic hospital with the mission of being a compassionate healing presences in the community and has been accredited by The Joint Commission, a nationally recognized symbol of quality and commitment to excelling in performance standards. St. Mary's Hospital offers a 25 bed acute-care, critical-access unit, 24/7 emergency care, inpatient care, surgical services, swing beds for extended recovery and a wide variety of outpatient services including 64-slice CT scanning, mammography, ultrasounds, sleep disorders center, and rehabilitation services.
If Reynolds Lake Oconee sounds like the dream retirement location for you, contact Brain Quinn today!
Leave a Comment