Reynolds Lake Oconee Golf Courses: The Landing
Posted by Brian Quinn on Wednesday, March 8th, 2017 at 6:12pm.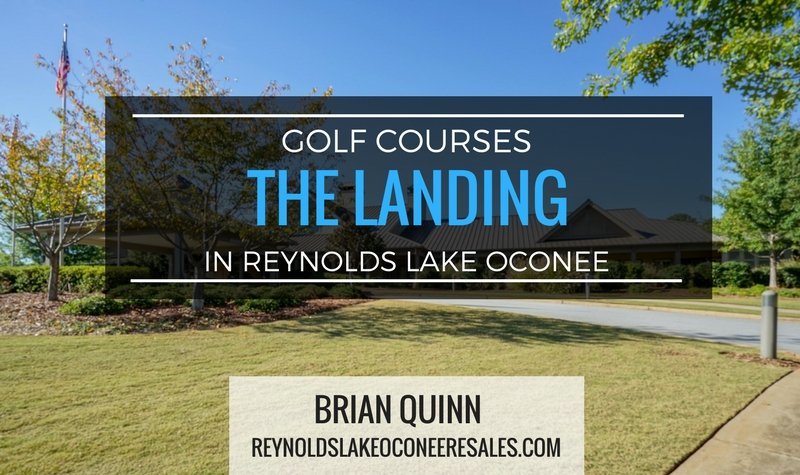 Reynolds Lake Oconee is home to six spectacular golf courses, considered to be among the best in the Southeast by many experts. Scratch golfers and casual hackers alike come from hundreds of miles away to experience these state-of-the-art courses and their stunning views as part of their vacations. Among these scenic courses is The Landing.
The Landing History and Accolades
Built back in 1986, The Landing was the original golf course at Lake Oconee and it certainly set the bar high for the courses to follow. Designed by renowned golf course architect Bob Cupp, the course was originally known as Port Armor Golf Club and acquired by Reynolds Lake Oconee in 2005. Those who have reviewed the course over the years have referred to it as a design masterpiece, with breathtaking landscapes and a variety of sights throughout the course. The Landing has received many accolades over the years:
Listed as one of America's Top Golf Courses by Zagat Survey
Named one of the Best Courses You Can Play in Georgia by GOLF Magazine
Hosted two PGA tournaments
Gorgeous Course Design and Outstanding Features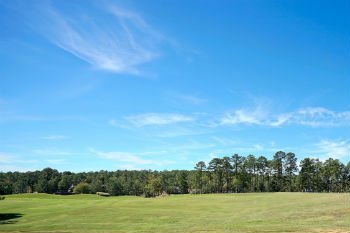 Perhaps the best compliment you can give The Landing is that it will always keep you engaged. The diversity of the course will keep the golfer in you from getting bored, while the scenery and use of every natural feature will ensure the sightseer in you is constantly in awe. Some holes feature rolling hills in an open setting and others highlight the tall trees as you wind your way through Reynolds Lake Oconee's wooded areas.
If you're wondering how The Landing makes use of Lake Oconee, don't worry. Three holes are situated right on the shoreline, while others provide amazing views of the water from slightly farther away.
Elevation and route changes are common on this course as well, with numerous shots requiring a steep look uphill or downhill in order to see where your ball is headed. These dips and turns in the course certainly present their challenges, but also make for an unforgettable experience. In particular, the 10th hole has a distinctly elevated tee box, making it one of the best driving holes on the course. Another memorable hole is the 18th, with a semi-island green surrounded by both sand traps and a water hazard that doesn't need a huge elevation change to make you take notice.
Keeping the course in pristine condition is a top priority for staff, so you'll love the lush grass and you won't mind that the fast greens and, at times, thick rough present additional challenges. To further ensure the freshness of the playing surface, the course also underwent a major renovation that finished in 2013.
It's certainly a challenge and, at over 7,000 yards, it might be lengthy for some, but The Landing is truly a fantastic course that will create life-long memories for those who play it. This eclectic gem perfectly incorporates every part of the natural environment that Reynolds Lake Oconee is famous for and whether you live in one of the immaculate homes nearby or you're visiting on vacation, that's really all you can ask for.
The Landing Clubhouse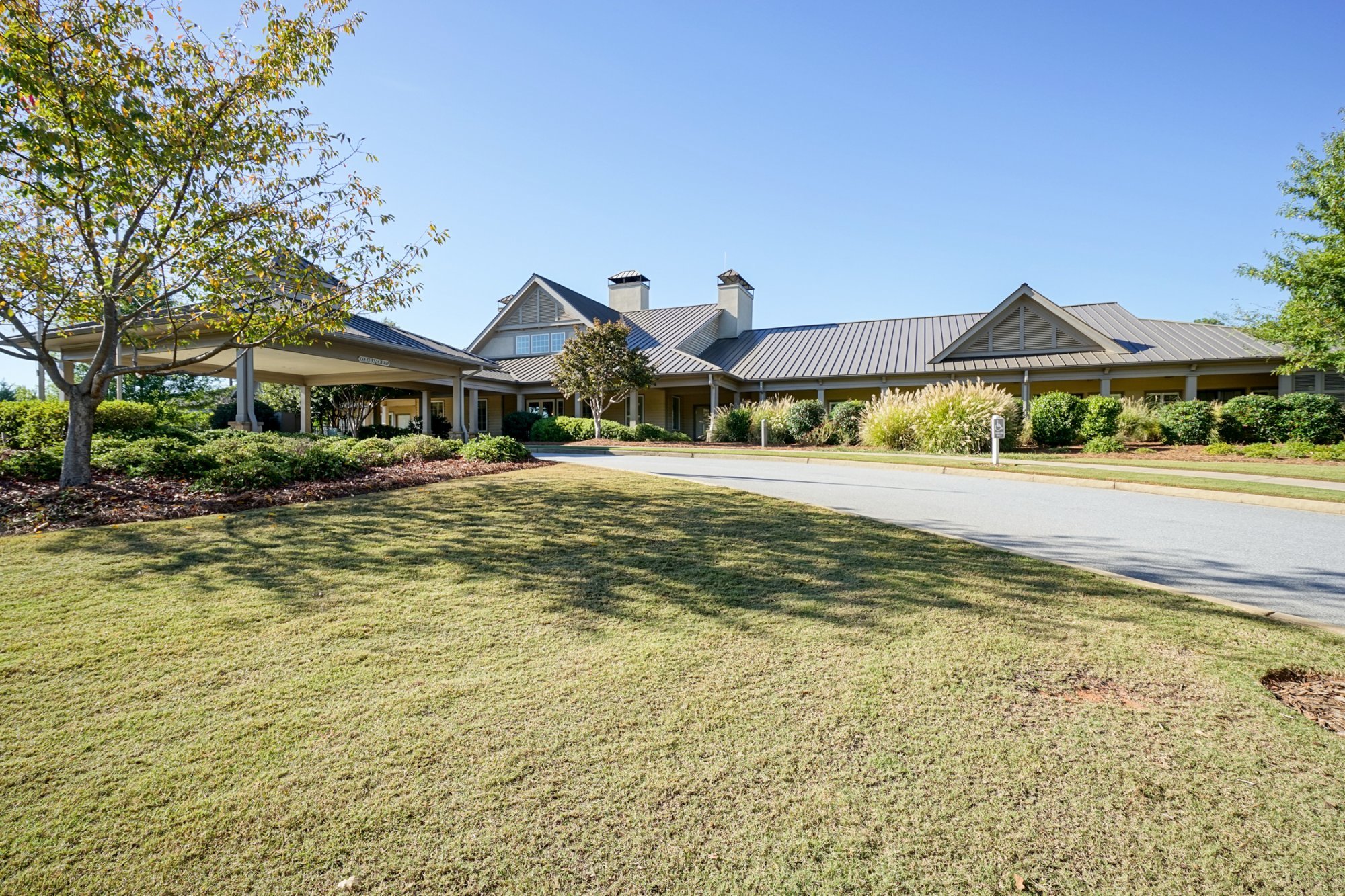 Whether it's before or after your round, or even if you're not playing the course at all, stopping at The Landing Clubhouse for a bite to eat or a relaxing drink with friends is a must. You'll find it nearly impossible to find a review of the food at this clubhouse that isn't a stellar recommendation of the mouth-watering dishes. Customers love the savory burgers, flavorful wine, and friendly service. It has a variety of food and drink options for both dinner, lunch, and even brunch, and the view overlooking the course creates a peaceful atmosphere.
The Landing Clubhouse also includes a wonderful golf shop, a fitness center with modern workout equipment, a playground, several tennis courts, and a waterslide that's over 140 feet long.
The Landing Real Estate
Near the golf course and shoreline of Lake Oconee is where you'll find a series of beautiful homes that make up The Landing real estate market. Imagine being able to walk to the golf course and lake from a luxurious multi-story home in one of the most magnificent environments in the country. Whether you're looking for a new full-time residence or a vacation home, this dream could be your reality if you buy a home near The Landing.
Read more details about The Landing homes for sale or contact Brian Quinn for all your real estate needs in the entire Reynolds Lake Oconee area.
Leave a Comment