Harbor Club on Lake Oconee
Posted by Brian Quinn on Monday, March 27th, 2017 at 4:12pm.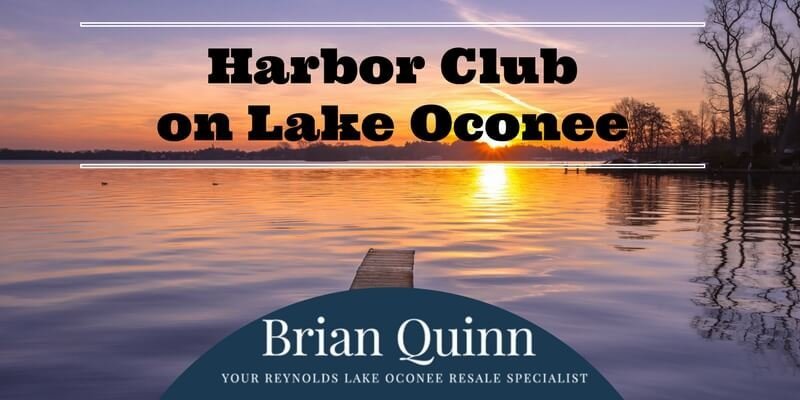 Perhaps the two most obvious highlights of Reynolds Lake Oconee are the beautiful lake and state-of-the-art golf courses, so why not combine both while looking for a home in this fabulous area? If you move to Harbor Club on Lake Oconee, you can do exactly that.
Harbor Club is a 1,200-acre exclusive lake and golf community at the north end of the Reynolds Plantation area that allows residents to hit the links and lake without having to use a vehicle to get there. It's truly an idealistic paradise for those who love the idea of living in a secluded, wooded area near a scenic golf course—or even better—right next to one of the most beautiful lakes in America.
Due to the massive area that this gated community encompasses, you won't feel like you're constrained to a small area for your local amenities either. Residents can spend hours, if not days, roaming through the residential streets and forested trails without covering the entire neighborhood. Of course, with a delightful clubhouse and several on-site recreational facilities readily available—not to mention the opportunity to play golf or explore Lake Oconee—you're unlikely to ever be bored. Perhaps that's why 80 percent of those who buy Harbor Club real estate are full-time residents.
Harbor Club Homes For Sale
The Harbor Club Lake Oconee real estate market features a variety of impressive single-family homes built with high-quality craftsmanship in the traditional architectural style. Whether you're looking for a new build that you can customize, an elegant existing house, or a gorgeous townhome, there's a healthy assortment of Harbor Club homes for sale to choose from.
Single-family homes range from 2,500 to 5,000 square feet and are situated on properties that exceed a half acre in size, so space will never be a problem for even the biggest of families. Children and pets can roam free in beautifully landscaped yards, while guests can be entertained thanks to spacious decks and large dining areas.
Harbor Club Properties
Whether you're looking for a home directly on Harbor Club Golf Course, Lake Oconee, or somewhere surrounded by tall trees and chirping birds, there is plenty of residential land just waiting to be the site of your new home. These homesites range from half an acre to well over one acre in size, giving buyers plenty of options to design their own home. Harbor Club on Lake Oconee also has an in-house building program and design center to help with your building process and make your dream home a reality.
If you're looking for more information on homes or plots of plan in Harbor Club on Lake Oconee, talk to local real estate expert Brian Quinn today!
Harbor Club Golf Course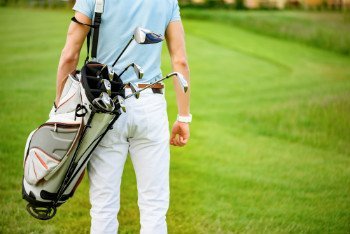 Built in 1991, by renowned golf course architects Jay Morrish and Tom Weiskopf, Harbor Club on Lake Oconee Golf Course has earned a fantastic reputation over the years. The course is known for its use of the lake as both a challenging hazard and a breathtaking backdrop on many holes. It's also perfect for all skill levels and is as fun to play as it is aesthetically pleasing. You'll have to keep your tee shots fairly straight, as the towering trees in the area are used as fairway boundaries, but the course is generally honest and there aren't any frustrating aspects of the course layout.
Among other accolades, this course was ranked third on Golfweek's 2016 Best Courses You Can Play in the State of Georgia. There's also a driving range and a short-game area to practice your putting and chipping.
Harbor Club Amenities
Due to the vast amount of land in which Harbor Club is situated, finding space for a wide array of amenities was easy for the designers. In addition to the first-rate Harbor Club golf course, residents can spend their days playing tennis or pickleball on smooth, fully lit, and well-maintained courts, as well as take fitness classes or hit the weights at two modern gyms. There's also an Olympic-sized swimming pool, a sports field surrounded by a quarter-mile track, and multiple hiking trails.
If you're a boating enthusiast—and why wouldn't you be when you're just steps away from an amazing lake—you'll be pleased to know that Harbor Club at Lake Oconee has a great marina to use that includes two boat ramps, attendants on hand to help you fuel up or enter and exit the lake, and a convenient store. Since you may have worked up an appetite after your day on the lake, the marina also includes the Boathouse Restaurant, which offers delicious meals and a wonderful view.
Harbor Club's 15,000-square-foot clubhouse is another part of the community that includes a lovely restaurant and bar, along with a pleasant view of the 18th Green of the golf course. It's also a great site to host parties and events.
Whether it's golfing, boating, eating, relaxing, or anything in between, there is something for everyone at Harbor Club on Lake Oconee!
Leave a Comment